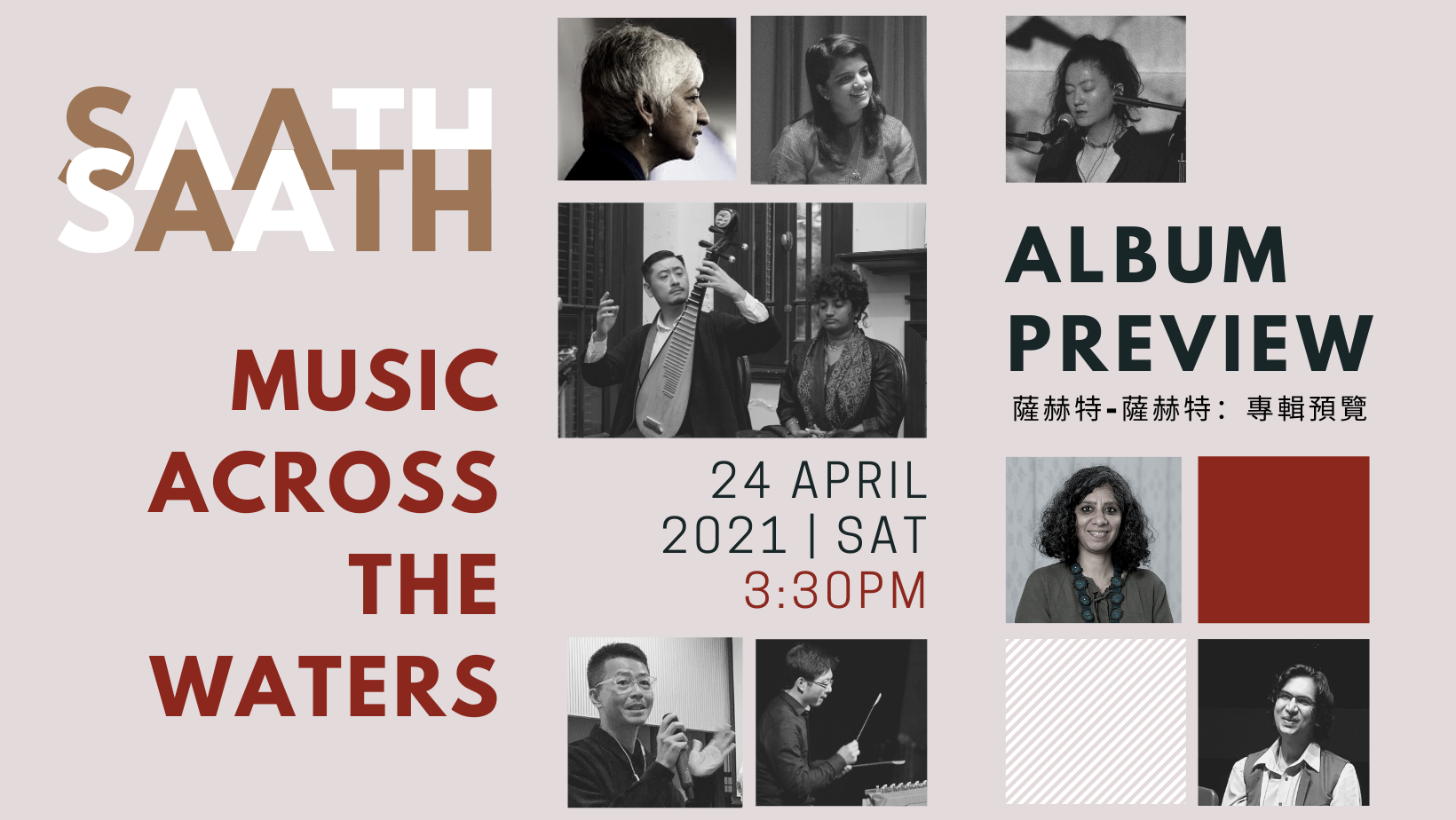 Hanart TZ Gallery, Hong Kong
April 24, 2021.
"The Saath-Saath Project" announces the release of its debut album in November 2021 from PARMA Recordings. This project involves a series of cross-cultural collaborations between musicians, composers and scholars, aimed at forging creative dialogue and experimentation around musical practices in China and India – the two Asian neighbours with cultural ties since ancient times.
Since 2017, the Saath-Saath project has brought together Hindustani vocalists, Chinese instrumentalists and singers, Cantopop lyricists and scholars from India, Hong Kong and China to create new melodies. These works have so far been performed at eleven concerts in eight Asian cities.
The preview session on 24 April 2021 (Sat) at Hanart TZ Gallery offers the Hong Kong audience a sneak-peek into the album highlights, comprised of original vocal and instrumental compositions, and the associated documentary directed by noted Indian filmmaker Surabhi Sharma.